Traxion is here to help you AND your furry friends get a grip! When your stairs are exposed to icy or wet conditions they can become dangerous, that is why we created the world's first and only step treads for all weather conditions and for every member of your family.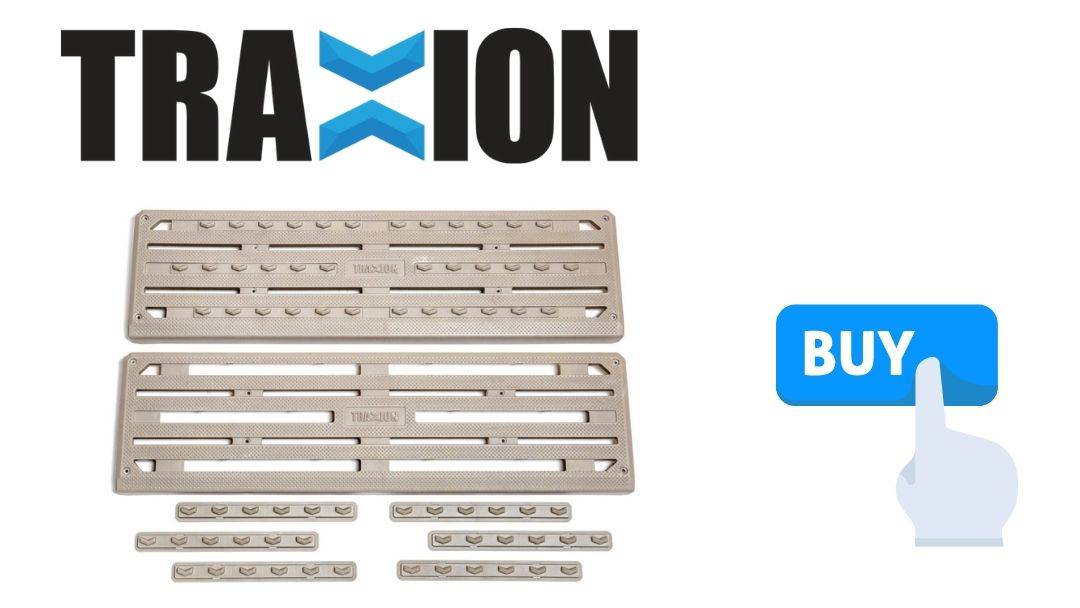 Are Stair Treads for Dogs Necessary?
Homeowners never want to see their pets fall or injure themselves. In fact, we often find ourselves holding our breath as your furry friends fly up and down steps too! You might have tried to find ways to ease your worries, but the idea of installing a ramp may not appeal to you and that's okay. Luckily, you can get treads for stairs that are helpful to your dogs and assist them as they navigate your property. Step treads allow your dog to have an easier time gripping onto the stairs. It doesn't matter what stairs you have at home, treads are usually suitable for a variety of kinds.

So, What Are the Best Pet Friendly Stair Treads for Dogs Then?
Dogs are a man's best friend and we want to help protect your bestfriend just as much as you do! Non slip stair treads can be an essential part of your deck and can save you an emergency trip to the vet. Sure, you can find ways to make stairs less slippery for dogs, like trimming their nails or foot pads to fix the issue, but what if that doesn't solve the problem. Step treads add extra traction that will allow for better grip so slipping will be the least of your worries.
The Battle Against Wood Flooring
Wooden steps can be very slippery in icy or wet environments. Because the majority of decks built in the United States are wooden, it is likely that your stairs can be dangerous from time to time. Wood flooring develops a slick slime when it rains and snows. Sometimes we don't even realize it and it can send us flying. Non slip stair treads provide extra stability in these scenarios.
How Traxion Non Slip Step Treads Can Help Your Pet
Traxion stair treads work excellent for ice and water. If it rains, our treads enable dogs to still go up and down stairs with ease. If it's icy out, dogs will have extra grip for navigating steps. Stair treads made by Traxion have the added benefit of being simple to install and they come with optional snow/ice inserts for extra grip. We are the only stair tread to provide an all weather no slip grip.

Traxion Non Skid Technology
Traxion Step treads are a perfect addition to your outdoor stairs. If you are exposed to wet or icy environments consider this product as your next purchase. Our premium outdoor stair treads are constructed of a durable molded engineered polypropylene design that consists of open slats and aggressive non-slip texture, along with a series of structural ribs and gussets for added strength and durability. The treads are easily installed in wood or concrete steps. If you endure winter weather throughout the year, each tread can be combined with 6 inserts to provide additional grip in winter conditions like snow and ice. Traxion has even added additional inserts that can be added in a safety yellow color to increase visibility and safety.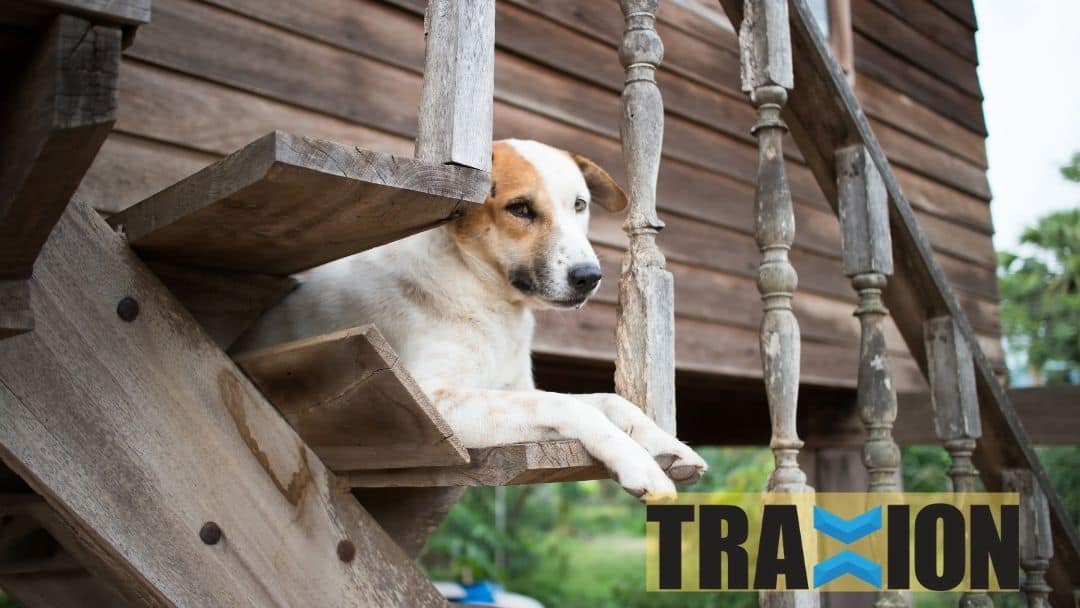 At Traxion, we want to keep you, your family members, and friends safe. Our non-slip treads can reduce the risk of falling, but we make no claims to preventing falls. Create the best outdoor space possible by visiting our online storefront.