This summer you are going to want to spend those warm evenings on the deck with your friends and family. First and foremost you need to make sure your deck is safe so that no one will get injured in any way. There are a number of different things to check for as you are getting ready to spend more time outside, so let's get started with our complete deck safety checklist: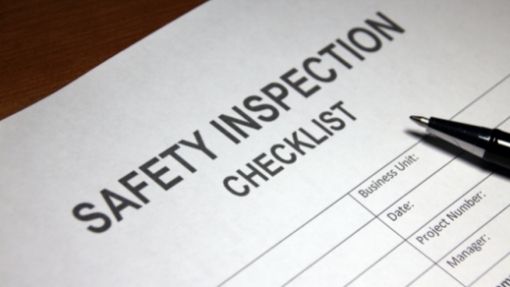 Check Your Ledger Board
Your ledger board is the horizontal beam under your deck that is connecting your deck to you house. Before spending time on your deck this is the most important thing that you need to check. Be sure that your ledger board is not hanging down from its original location or doesn't have any cracks or bends. No matter how big or small your deck is, you always need to check your ledger board.
Loose Nails and Decking Material
Always be on the lookout for loose nails that are coming up from the deck. If someone steps on one of these that would be the end of a fun day and off to the doctor. Sometimes you may need to go around with a hammer and make sure all the nails are tight. This will then make sure all your wood boards are securely fastened. Doing this will not only make your deck look better but it will make your deck safer for everyone.
Push On Your Railing
Your railing is one of the most important safety features on your deck so you need to be sure it is ready for anything. Push on your railing while standing solid on your deck and make sure that it is not moving. If your railing feels loose then it could fall apart any minute if someone leans on it. Checking your railing is a must that you cannot forget to do especially if your deck is high off the ground. If your railing is loose be sure to reinforce it and make sure that it is ready for the season.
Are Your Stairs Safe?
Checking the safety of your stairs is not an easy thing to do and may take a professional opinions. When checking your stairs make sure that they pass all building codes first. Then make sure that all of your board are in place and not cracked or warped. Stair stringer need to be checked as well which are the side boards that your stairs are designed by. After checking all of these things you stairs should be ready to go.
This summer make sure that your deck is in perfect condition to have friends and family over for an afternoon cookout. Now that your deck is complete there is still one thing that you are missing and that is Traxion Treads. Traxion Treads are the world's first and only step treads for all weather conditions. Buy your treads today!
More About Traxion and Deck Stair Safety
Traxion Step treads are constructed of a durable molded engineered polypropylene design that consists of open slates and aggressive non-slip texture along with a series of structural ribs and gussets for added strength and durability.
Made to last and engineered for outdoor use, Traxion is perfect for making your deck stairs less slippery. Our product was recently featured in many prominent publications including:




Traxion is the first and only all weather, barefoot-friendly outdoor stair tread. Visit our online store and order now.