Decks can be some of the most fun places to hang out at your own home. But if your deck is struggling and needing some improvement, we have you covered. Follow these 5 simple do it yourself deck improvements to make your deck the new hangout area. Your family will love what you create with these easy DIY deck upgrades.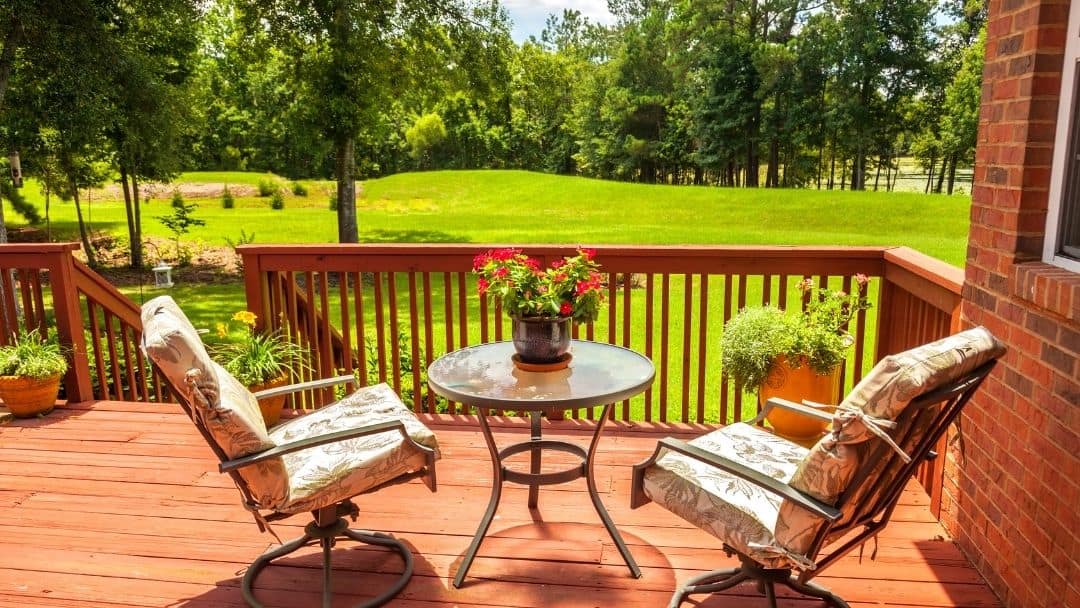 How can I make my deck look better? Follow These 5 Easy Steps:
Change Up The Color of Your Decking
If your deck is just not what you want it to be and doesn't go with the house try adding a fresh coat of paint. When picking out the color for your deck try finding something that blends in with the exterior of your house. This way it will all match and be pleasing to the eye which will draw you out there. If it feels like an extension of your house instead of some random wood you will spend much more time using your newly painted deck.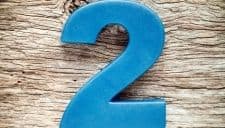 Find New Deck Furniture
Adding some new pieces of furniture like an outdoor couch and some comfortable chairs can make a huge difference. If you do not like your deck that probably means you don't like your furniture which can be the whole problem. Going and getting new furniture that fits in with the feel of your deck will make you want to go out there. Having good looking, comfortable furniture is key to making your deck somewhere where you want to spend time.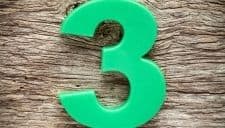 Add Lights Around Your Deck or Patio
String lights might be the easiest addition you can make that will brighten up your deck. Adding a couple of pairs of string lights across the top of your deck or a lantern here or there may be what you are missing. This can be a very easy and cost efficient fix that you can have done in one day and be ready by night.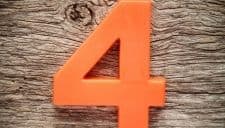 Increase Your Privacy With Roller Shades
There are many different directions that you can go with adding privacy. The first one being roller shades that double as privacy and shades. The second would be adding a wood slat screen that you can paint the color of your deck that adds some privacy while keeping the natural feel. When you are doing this, be creative and have fun with it and come up with some new ideas to add privacy to your deck.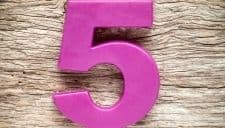 Bring In The Nature
Adding some low maintenance plants or flowers to your deck. All you have to do is water these plants every day but it will completely transform your outside area. You can choose a color or style to go for when doing this but don't get carried away. A few plants can go a long way, so find some plant boxes that fit in well and get the right plants that you will enjoy looking at and watering.
Once you have finished improving your deck by making these simple changes you are going to love spending time out there. The last improvement you need is going to be adding Traxion Treads to your steps. These treads will keep you safe when walking in any weather condition no matter where you live.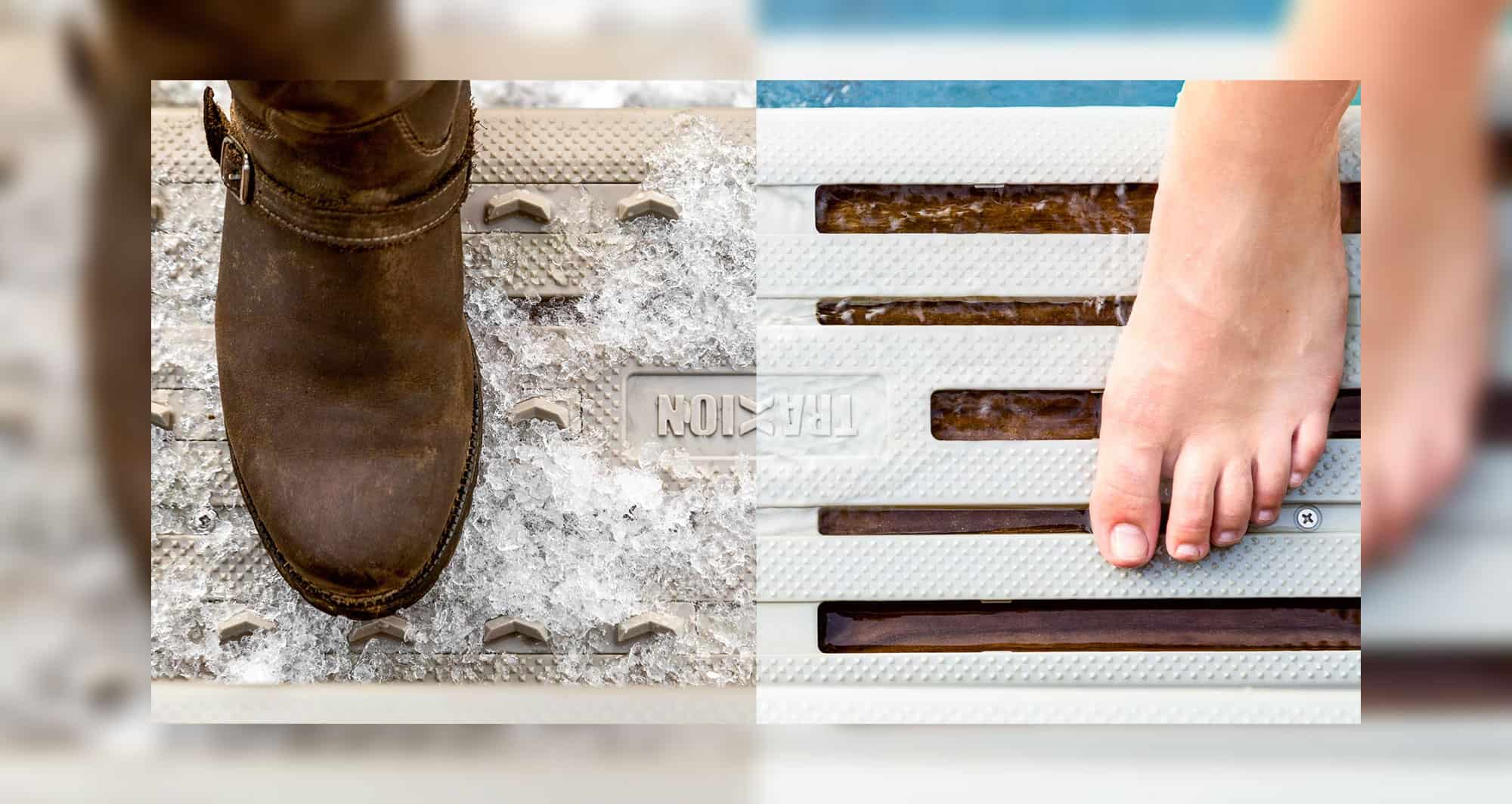 Traxion Stair Treads are the perfect DIY deck addition for safety conscious homeowners. These premium outdoor stair treads look good and provide added strength and durability to your deck stairs, so you can enjoy them with confidence! This easy install will take minutes with just a battery drill and the included hardware from Traxion.
Check out the images below to see why Traxion's one of the best DIY deck upgrades when safety is a top priority, no matter what time of year it is: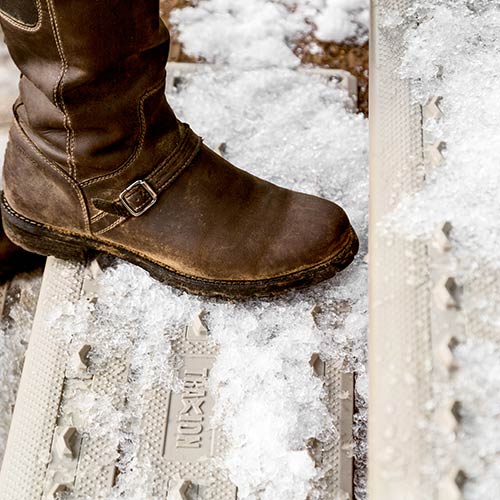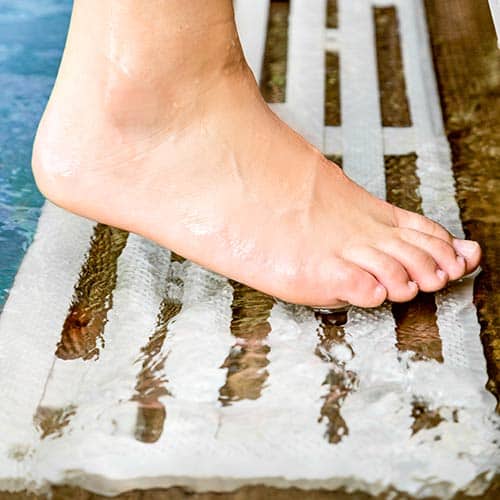 Purchase the optional winter inserts to provide added grip on your outdoor stairs in snow and ice. Or add these Traxion treads to your decking that's always slippery when it rains so everyone's less likely to slip and fall when enjoying the backyard this summer.