Winter is coming, which means lake drawdowns will begin soon. According to Alabama Power, "Weiss, Henry, and Logan Martin lakes on the Coosa River, Harris and Martin lakes on the Tallapoosa River, and Smith lake on the Warrior (Sipsey) River provide seasonal storage, having different summer and winter pool levels, and are drawn down late fall into the winter to provide a means of managing and storing winter/spring rains. These operations provide a measure of protection against downstream flooding during high flow events. These storage projects normally have their levels returned to summer pool levels during the spring timeframe." 
So, If you have a lake house on one of these lakes, It's important to take advantage of the time you have with the water down to get everything in great shape for next lake season. Here are some dock maintenance tips to consider.
Secure A Permit
Before you start your dock maintenance, be sure to get the proper permits to do so. Contact your Shoreline permitting offices to ensure they have the adequate amount of time to approve your dock maintenance projects.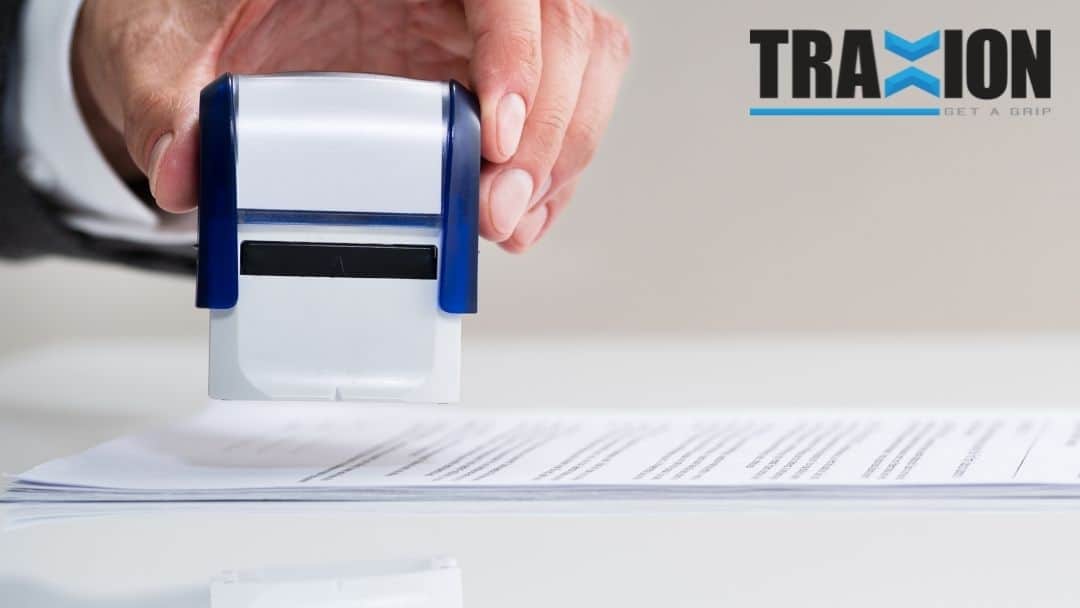 Use A Pressure Washer Correctly
Pressure washers are obviously effective at eliminating the dirt and grime that has built up over time on your deck. While this is true, if you use the wrong attachments and pressure level, the force can actually harm your dock. To avoid damage, we recommend using a fan tip nozzle and avoiding any pressure above 600 PSI.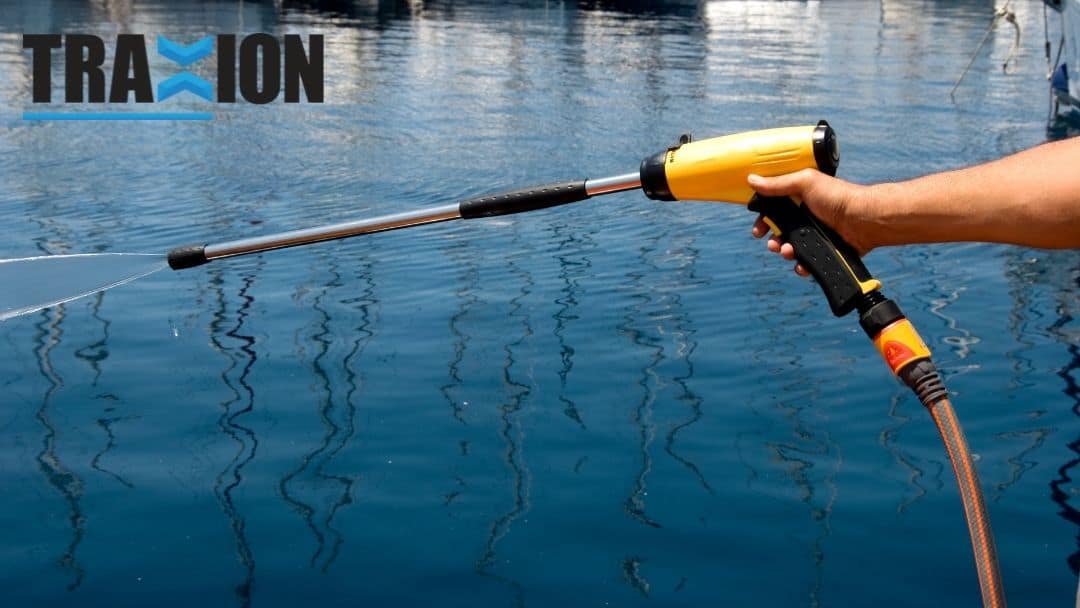 Aim For Water-Based Stains
Staining your dock is an easy way to extend its overall life. Staining while the water is low is essential because you won't have to worry about the chemicals in the stain getting into the water, and you'll have a much easier time getting your entire dock stained. When you're considering staining your dock, you'll want to be sure to select the right kind of stain. Water-based stains are a great choice because they produce the least amount of harm to the environment and produce a beautiful look.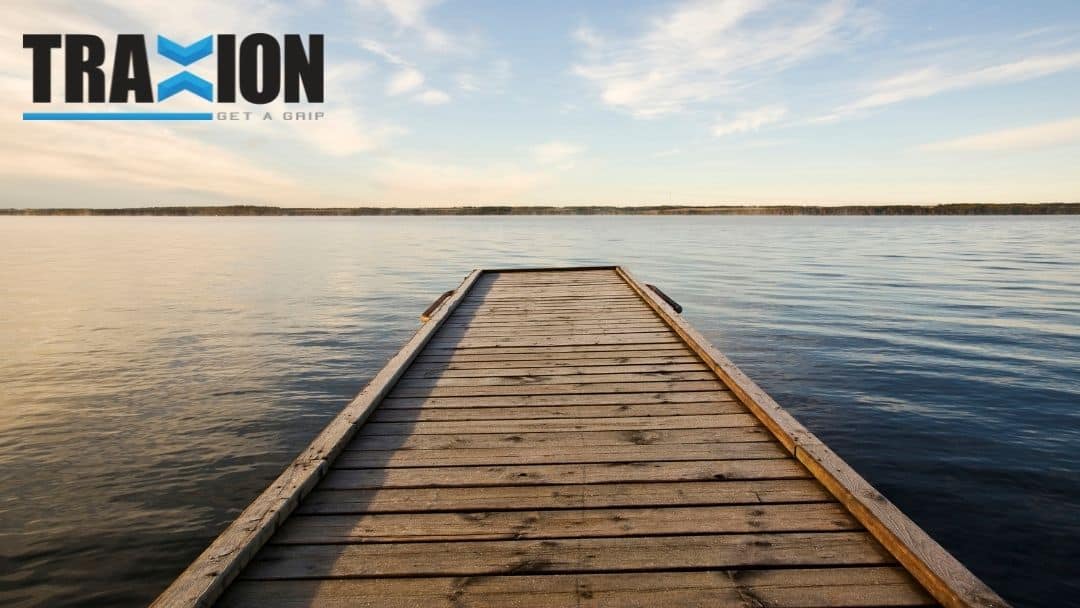 Replacing The Wood
Over time, your dock can become worn down from water damage. This damage can cause discoloration and weak spots in the wood, so It's important to check the wood on your dock frequently for signs of damage. Fixing this damage while the water is lower is a great way to ensure that your guests won't encounter splinters or cracks when next lake season rolls around. Aside from your wood, be sure to examine your nails and bolts and watch out for signs of intense corrosion.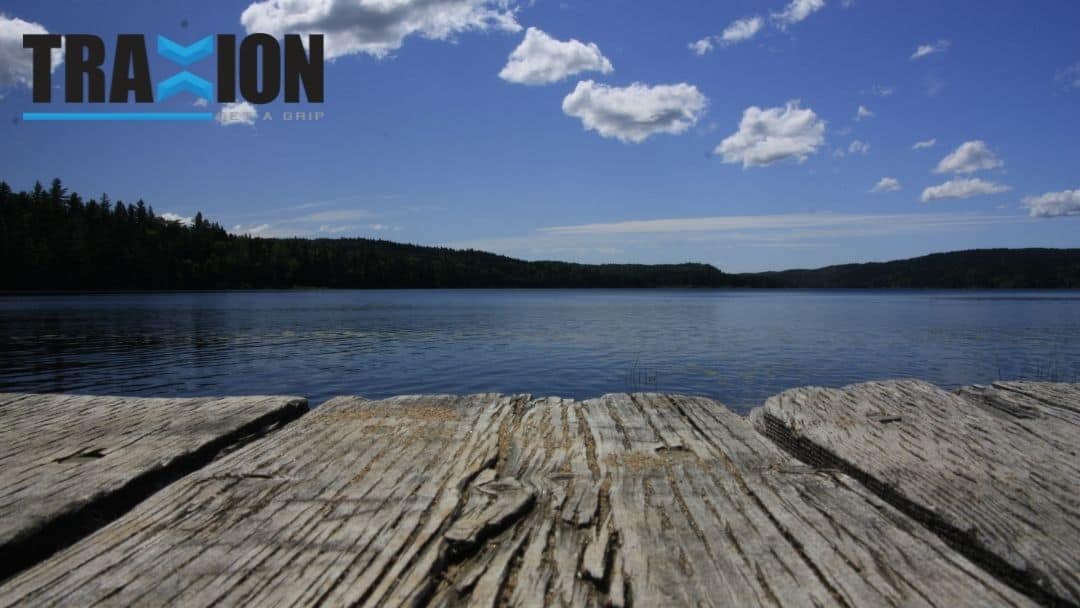 Install Traxion Treads To Your Dock Steps
Deck maintenance isn't only about fixing what's already in place. It's about adding something new to make it better! Adding Traxion Treads to your dock steps is crucial when the water is low. Traxion treads are constructed of a durable molded engineered polypropylene design that consists of open slats and aggressive non-slip texture, along with a series of structural ribs and gussets for added strength and durability. The treads are easily installed in wood or concrete steps. Adding Traxion will help your guests feel more comfortable entering and exiting the lake. 
Installing Traxion is incredibly user-friendly, so you won't have to worry about it cutting into your other deck maintenance tasks. Click here to shop.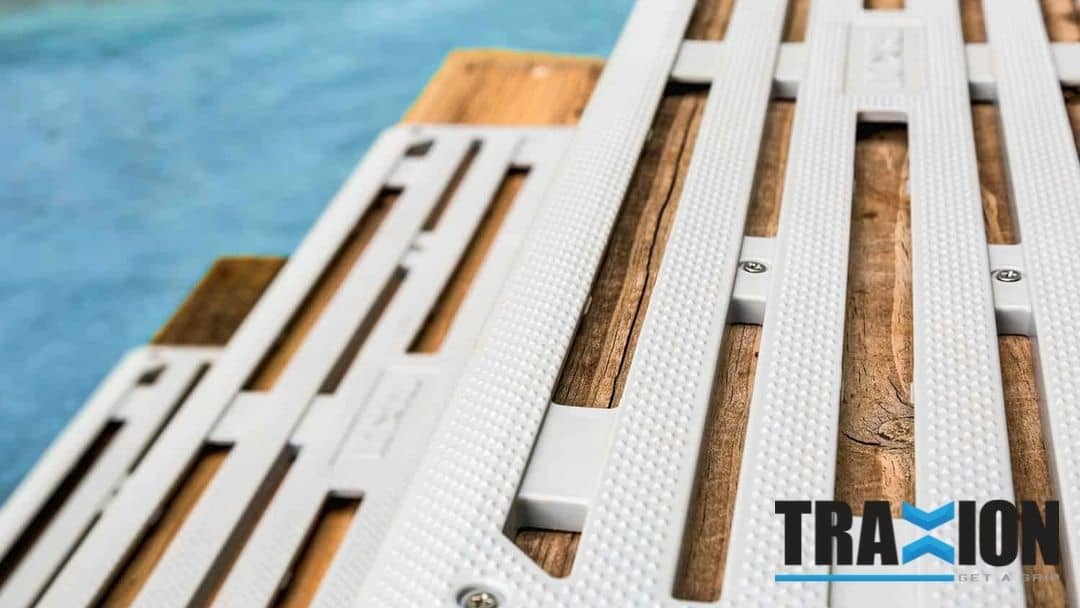 If you liked this post, you might also like: