The seasons are finally changing! We don't know about you, but we have really been enjoying that fall breeze over here in Birmingham, AL. If you aren't local and you're reading this, it takes forever for us to get a comfortable temperature here! With that being said, as we experience fall and move into the winter, there are a couple of different things you can do to help prepare your home. Check them out below!
Inspect Home Exterior
Before it gets too cold to do so, take a good look at your home's exterior to make sure you don't have any damage. First, you'll want to check the foundation of your home for cracks. If you see small, vertical cracks, those will most likely be fine just by painting over them. Of course, we recommend consulting with a professional if you have any doubts. If you notice slightly larger, but still seemingly unconcerning cracks, those will need to be monitored to make sure they don't continue to grow. If there are large, noticeable cracks, you'll need to get them sealed as soon as possible to prevent moisture from entering.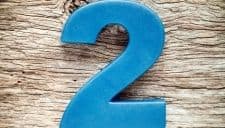 Clean Gutters
Cleaning your gutters may seem tedious, but it's an important step towards the end of the fall season. During the fall, leaves frequently fall and debris can clog your gutters. This can affect how the gutter performs. First, scoop out all leaves, twigs, and debris. Next, grab your hose and hose off any gunk on the gutters. While hosing, look for any signs of water pooling in your gutters. If you notice it, contact a professional for help, as your water should wash through downspouts unobstructed. Lastly, check for any bent or loose gutter hangers and repair if necessary.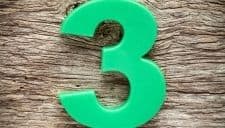 Perform HVAC Maintenance
Before winter begins, you'll want your furnace to be in good working order. This is the time to remove old furnace filters and replace them with new ones and schedule a maintenance tune-up with a professional. If you remember feeling uncomfortable in your home last winter, now is the time to get a technician out so that you can enjoy the holidays comfortably.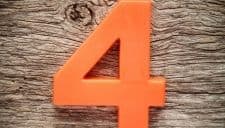 Inspect and Test Smoke Alarms
This may seem obvious, but it's often neglected. Now is a great time to make sure that your smoke alarms and carbon monoxide detectors are functioning properly. Typically, batteries should be replaced every six months, so if it's been a while since your last check, go ahead and get those changed out. Also, be mindful of the unit's lifespan. Smoke detectors have an average lifespan of 10 years and carbon monoxide detectors have a lifespan of five to seven years. If you're past those marks, go ahead and get new units installed. It may seem like a hassle, but you and your family's safety is more important than the temporary inconvenience!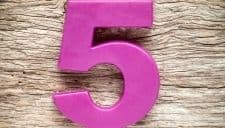 Make Home Upgrades
The last thing you want to do to prepare your home for the changing seasons is to make home upgrades. Traxion can help with this! During the winter, your outdoor stairs can become slippery due to ice and snow. With Traxion Step Treads, your stairs will get the extra grip you need to feel safe going up and downstairs. Traxion also makes winter weather inserts for an even better grip during the colder months. For more information on Traxion, or to purchase, click here. Traxion wishes you a happy holiday season!