Having a deck has many benefits if you're a homeowner. From increasing your property value to adding beauty, it seems like a no-brainer to purchase a home with a deck or to have one built-in for you. The only issue with having a deck is when you're unable to enjoy it due to weather. Here are 3 covered deck ideas to consider adding so that you can enjoy your deck whenever you want!
Awning
We've all seen the SunSetter retractable awning commercials at one point and were secretly jealous. Awnings provide protection on a hot or rainy day and are even linked to reducing your energy bill cost. One downfall to awnings is that they can be pretty pricey. HomeAdvisor estimates that installing an awning will cost you an average of $2,750.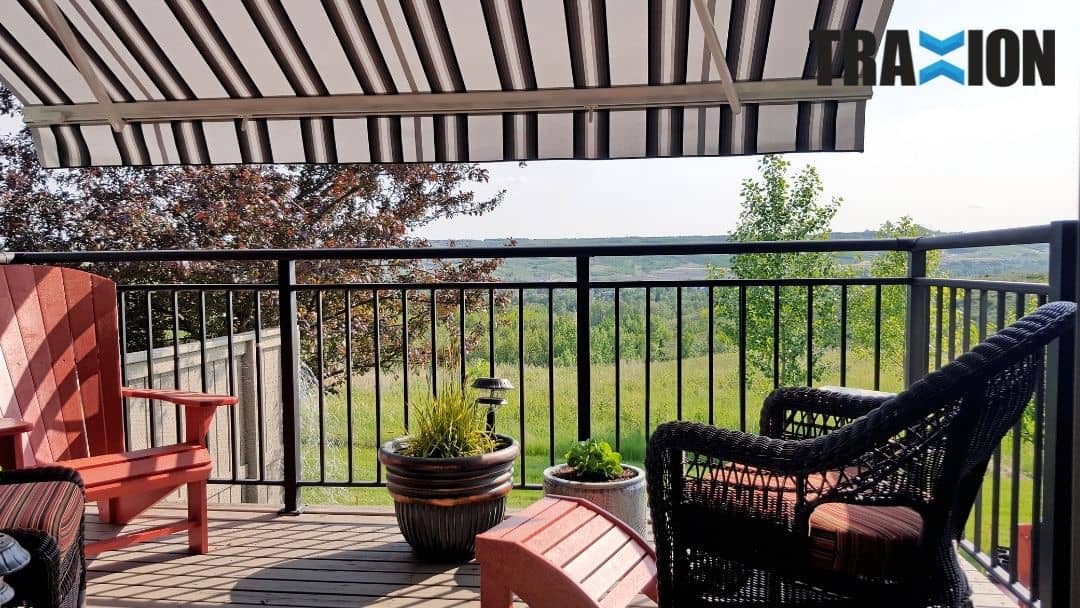 Pavilion
A pavilion is a great option if you would like to have both a covered and uncovered portion on your deck. They are perfect for putting directly above your outdoor seating, as they are typically small additions unless you have a large one built. This can be a downside if you want to have many guests over at once. For your reference, here is an estimated price chart based on the size you desire. 
| | |
| --- | --- |
| Size (in feet) | Average Cost |
| 8×10 | $1,000 – $4,000 |
| 10×12 | $2,000 – $6,000 |
| 10×15 | $3,500 – $7,000 |
| 10×20 | $5,000 – $9,500 |
| 14×20 | $6,000 – $11,000 |
| 30×50 | $15,000 – $25,000 |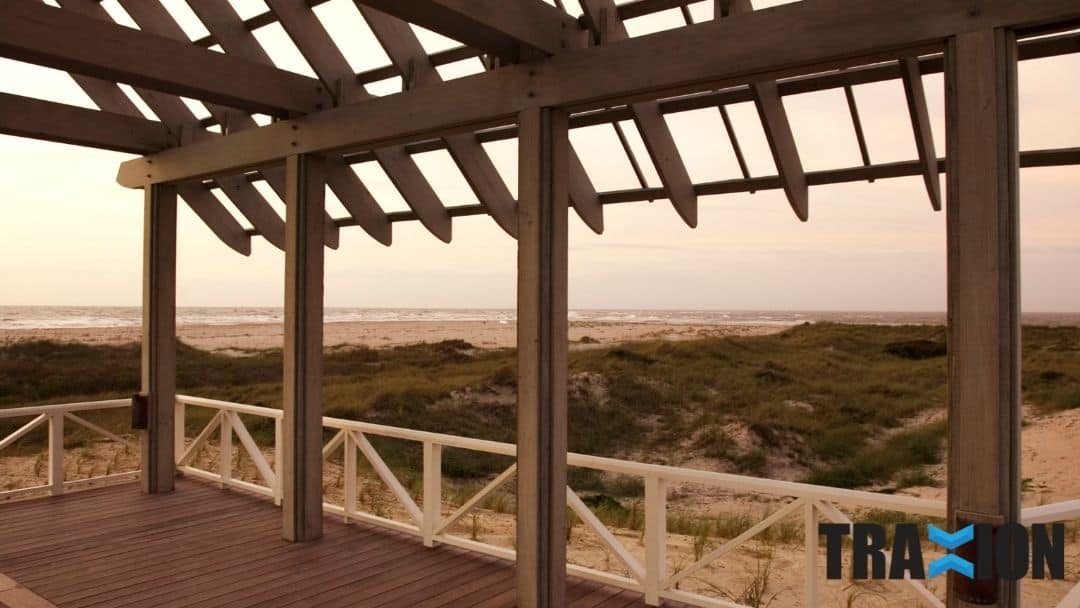 Screened-In Deck
A screened-in deck is a great way to ensure you have protection from all sides. They are great for keeping away bugs and avoiding the rain. One downside is that they don't provide shade. The cost to install a screened-in deck will vary depending on the screening material you choose, the size of your deck, the amount of material needed, and your location. The national cost range for a screened-in deck is $2,542.20-$3,113.25.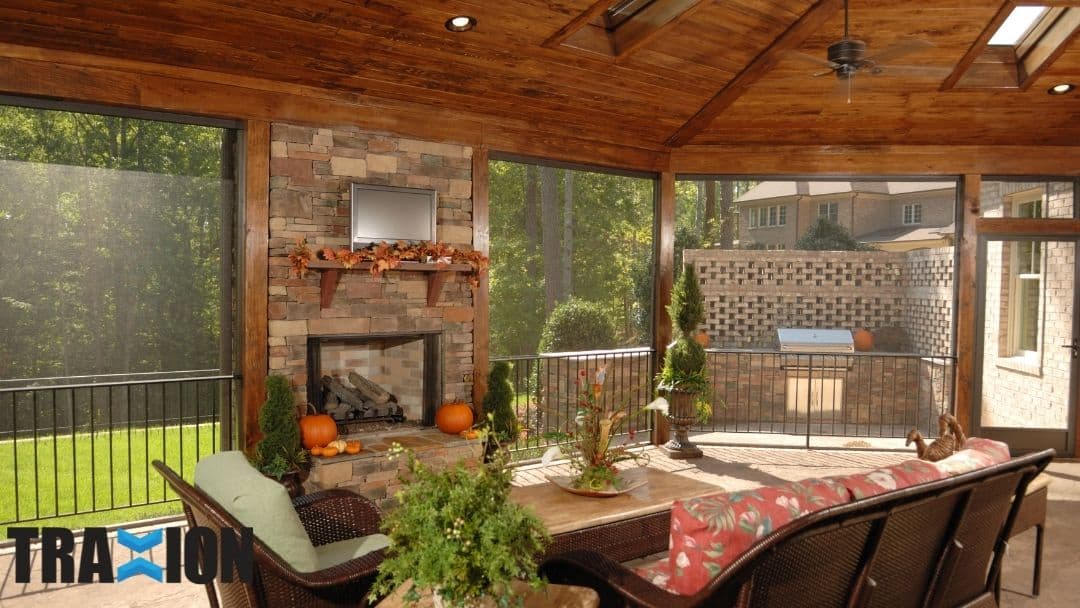 Once you have added the coverage of your choice, you are going to love your uninterrupted deck time. There is only one more thing that you need to do: add Traxion Treads to your steps. These treads will keep you safe when walking in any weather condition no matter where you live, so you can feel confident that no guests will slip when they're over. Get your Traxion Treads today!